Launching Pastoralism as an open access journal with SpringerOpen
Pastoralism: Research, Policy and Practice
Pastoralism: Research, Policy and Practice
2011
1:1
Received: 8 April 2011
Accepted: 9 May 2011
Published: 9 May 2011
From now on,
Pastoralism: Research, Policy and Practice
will be published online by
SpringerOpen
, as an open access journal (Figure
1
).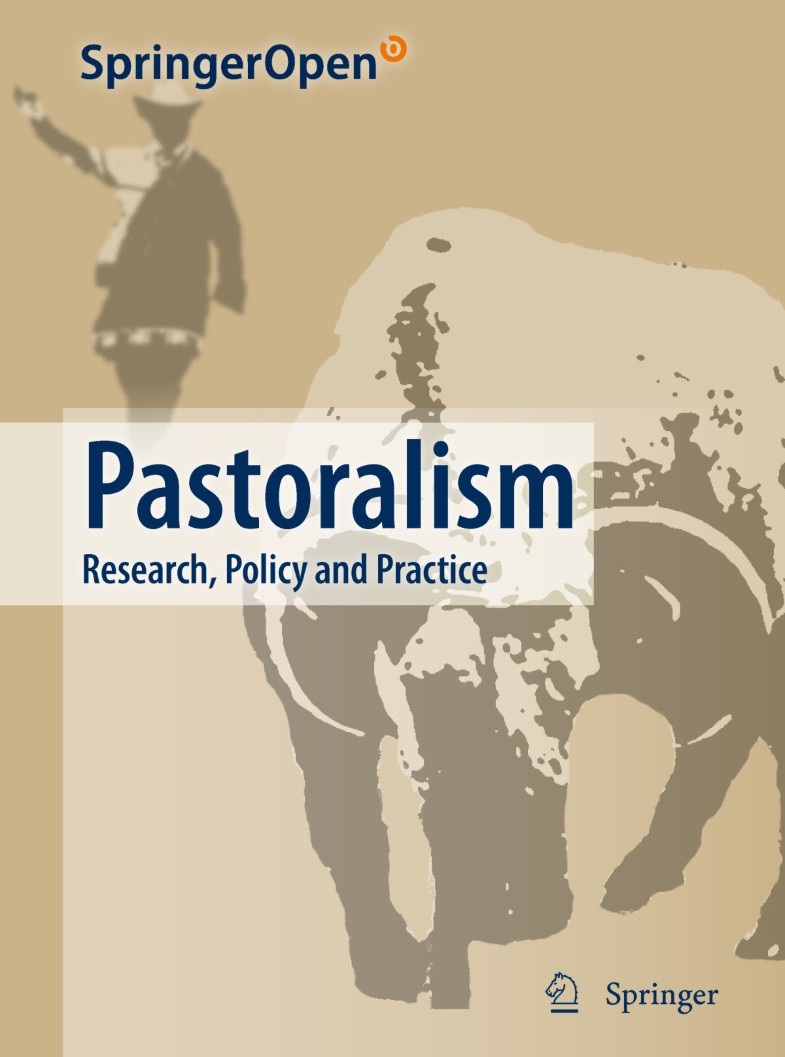 The first two issues (Volume 1, 2010) were published by Practical Action Publishers (UK).
(1)
Odessa Centre Ltd, Warwickshire, UK
Thornton PK, Kruska RL, Henninger N, Kristjanson PM, Reid RS, Atieno E, Odero AN, Ndegwa T: Mapping Poverty and Livestock in the Developing World. Nairobi: International Livestock Research Institute; 2002.Google Scholar
© Kerven and Behnke; licensee Springer 2011
This article is published under license to BioMed Central Ltd. This is an Open Access article distributed under the terms of the Creative Commons Attribution License (http://creativecommons.org/licences/by/2.0), which permits unrestricted use, distribution, and reproduction in any medium, provided the original work is properly cited.